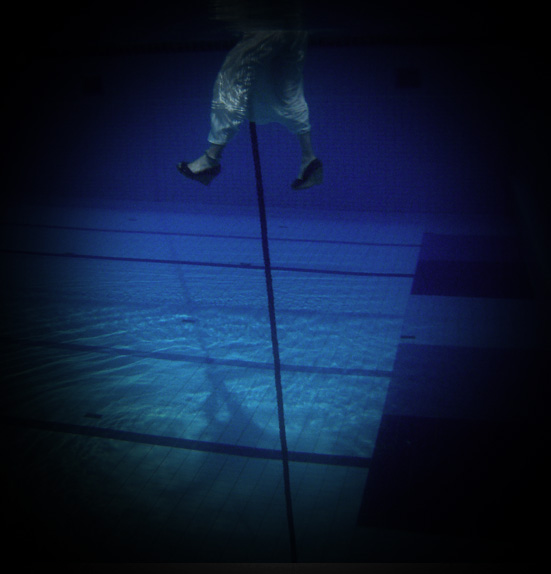 Work in progress: new site-specific performance Dive
During summer Salla Hakanpää, Ville Walo and Anne Jämsä have been investigating the possibilities of mixing aerial rope acrobatics with under water movement. The changes in gravity have brought new challenges as well as new opportunities of expression, which will be explored in the new performance Dive.
The site-specific performance Dive is a powerful vision of actions and objects surrounded by changing elements, affected by gravity and water's pressure and buoyancy. This time the venue will not be a theatre but a swimming hall. The spectators can watch the performance either swimming, floating on an air mattress, or on the dry ground. The spectator makes the choice whether to watch the performer underwater, or an underwater video reflected on the walls and ceiling of the swimming hall. The video differs excitingly from the physical underwater action – the video mixes together edited and real-time material of the diving.
Dive will premiere in 2015. The pre-premiere will take place in fall 2014 in Helsinki, Finland.
We are now looking for co-production and residency opportunities in order to bring Dive to other venues abroad. The performance will be adjusted according to the site were performed.
For more information don't hesitate to contact us!
« Back to newests posts