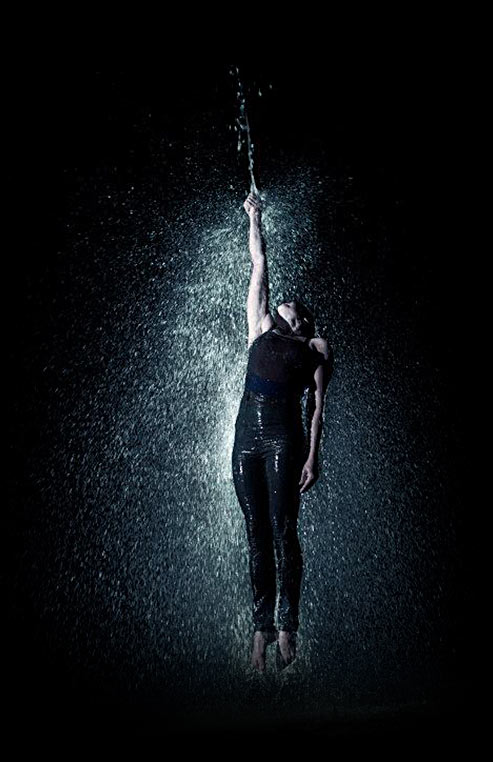 Pinta awarded with Sirkuksen Lumo prize
Pinta performance was awarded with Sirkuksen Lumo prize. Sirkuksen Lumo translates as charm of circus. Each year only one award is given by CircusInfo Finland as recognition for work that benefits Finnish circus art.
For the year 2013 the award was given to Pinta contemporary circus performance and the team that created it: aerial acrobat Salla Hakanpää, director Ville Walo, lighting designer Ainu Palmu, costume and set designer Anne Jämsä, cinematographer Teemu Liakka and editor Matias Boettge.
Pinta was premiered in October 2013 and co-produced by WHS and Zero Gravity Company in collaboration with Cirko – Center for New Circus.
The award jury explains their choice like this:
"Pinta is a dramaturgically well-built solo piece with highly developed visual creativity. The piece introduces a new approach to using circus equipment: the rope in this piece appears as an actor opposite the performer from beginning to end. By experimenting bravely on the borderlines of vertical rope expression the piece creates a new approach to the discipline.
Pinta keeps the audience in its grip and manages to surprise with its wild ideas. The creative team has perfected the piece with lighting and sound design and underwater cinematography to form a skilfully virtuosic crystallization that measures up to its theme. Pinta is a piece that succeeds in going below the surface also in its content. It stays expertly focused on topic while being very rich at the same time."
The jury for the fifth Sirkuksen Lumo prize was comprised of the critics Annikki Alku, Eeva Kauppinen, Merja Koskiniemi, Kaisa Kurikka, Elisabeth Nordgren and Jussi Tossavainen. Lotta Vaulo, managing director of CircusInfo Finland, chaired the jury.
Pinta team thanks for the award!
« Back to newests posts