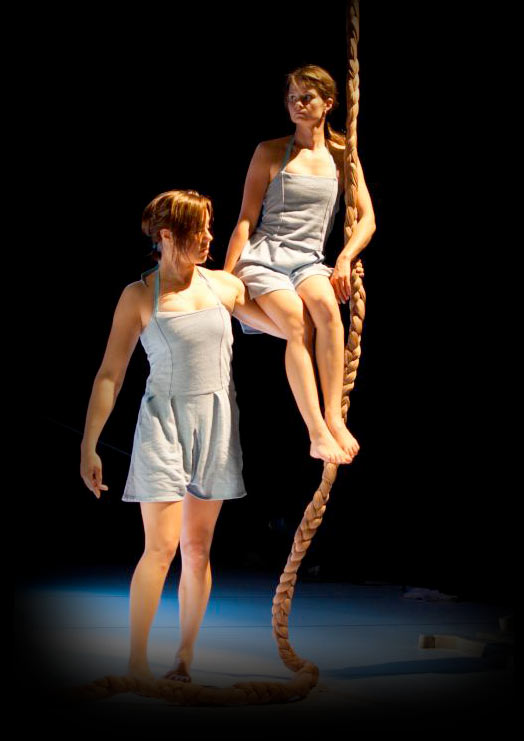 Zero Gravity Company – YDIN
A contemporary circus performance that grabs by the hair, smashes to the floor and embraces. Fingers clasped, hair braided together, carrying the weight of each other four acrobats present their show based on tight companionship. Zero Gravity Company's debut show Ydin (Core) is a fresh and captivating contemporary performance by the new generation of circus.
Aerial acrobats Salla Hakanpää, Susanna Keski-Kohtamäki, Maarit Utriainen and tightwire artist Netta Lepistö create a criss-crossing skein of encounters on the stage. The performance digs into the core like a wire to the skin. In the heart of the show we find a human being who disappears, hides and tries to step forth.
The concept is woven on the unity of friendship. When braided together even the most fragile tress forms a strong bond on which to rise up in the air.
Concept: Salla Hakanpää, Susanna Keski-Kohtamäki, Netta Lepistö, Reija Tapaninen, Maarit Utriainen, Ville Walo
Directed by: Ville Walo
Performers: Salla Hakanpää, Susanna Keski-Kohtamäki, Netta Lepistö, Maarit Utriainen
Production: Zero Gravity Company, Association WHS, Cirko – Uuden Sirkuksen Keskus
Duration: 55 minutes
Premiere: 2011
Age recommendation: over 8-years-old