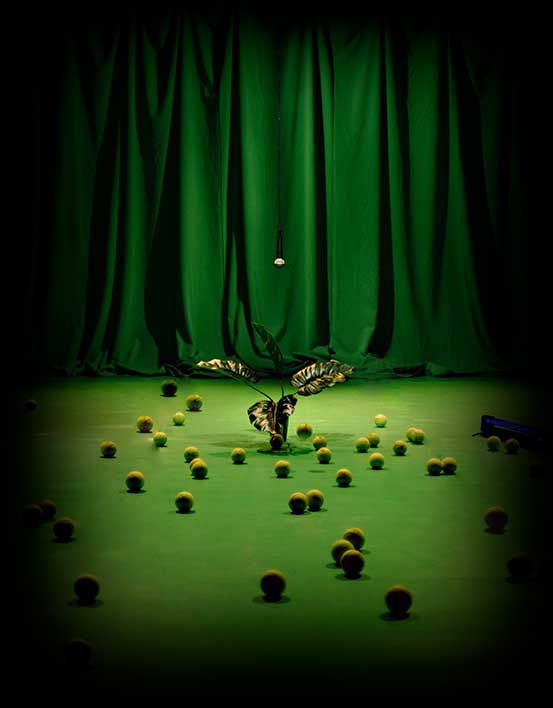 The Green
In the medieval theatre actors slang the acting area, the stage was referred to as The Green, as it was often covered in grass. Hence we have the still popular term Green Room, referring to the room closest to the stage.
The Green is a solo stage performance by Kalle Nio. Visual theatre which uses stage magic, video projections, surround sound and machinery as it's expressive elements.
The work of artist, magician and stage director Kalle Nio forms at the intersection of magic, cinema, art-history, circus and visual theatre. Between choreographed performance works and the cinematic installations, he is both a creator, inventor, performer and a researcher involved in a rich dialogue between past, present and future, between magic and visual arts, between the high arts and the sideshows, between craft and technology, between real and illusions. He often uses elements of 19th century stage magic as a starting point for his highly visual explorations of human body and human relationships, referring to elements from the history of art.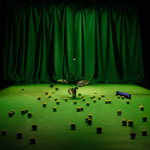 Premiere 2019
Duration 1h
Stage: minumum 9m x 9m
Height: minimum 4m
Performers: 1
People on tour: 4
Currently looking for co-producers and residencies.