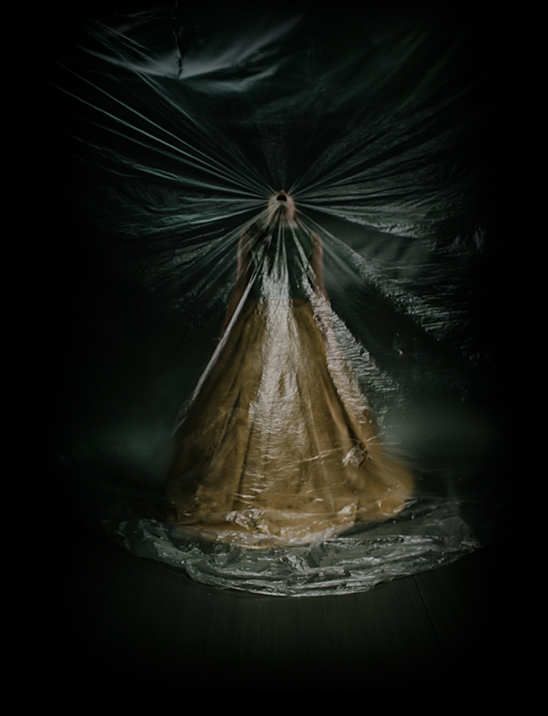 Cutting Edge
Premiere August 2016, Helsinki Festival.

Cutting Edge is visual stage magic and physical theatre performance for three performers. The visual inspiration for the show are the historical paintings, images and myths about decapitations.

Direction: Kalle Nio
Performers: Inês Campos, Vera Selene Tegelman & Jukka Tarvainen
Light design: Jere Mönkkönen & Joonas Tikkanen
Set design: Kalle Nio & Taneli Rautiainen
Set & prop construction: Taneli Rautiainen
Stage mechanics: Jere Mönkkönen, Taneli Rautiainen & Joonas Tikkanen
Sound design: Samuli Kosminen & Kalle Nio
Music: Samuli Kosminen, Inês Campos, Vivaldi: Juditha Triumphans, Charlemagne Palestine: Ssingggg Sschlllingg Sshpppingg
Stage technicians: Taneli Rautiainen & Johannes Hallikas
Costumes: Kaisa Rissanen & Mila Moisio
Dramaturg: Henriikka Himma
Videos: Kalle Nio
Texts: Kalle Nio, includes cuttings from Wikipedia, Roman Polanski, Frances Larson, Nicholas Terpstra, Oscar Wilde, Richard Clark
Production: Kalle Nio / WHS
Supported by:
Helsinki Festival / Helsingin Juhlaviikot
La Brèche, Pôle National des Arts du Cirque de Basse-Normandie, France
Trident – Scène Nationale de Cherbourg-Octeville, France
Mala performerska scena / Festival novog cirkusa – Zagreb, Croatia
Kumu Art Museum, Estonia
Cirko – Center for New Circus, Finland
Teatro São Luiz, Portugal
with support from:
Alfred Kordelin Foundation
Kone Foundation
Finnish Cultural Foundation
Arts Promotion Centre Finland
With support from the Fondation d'entreprise Hermès within the framework of the New Settings programme.
The oldest documented magic trick is by the ancient magician Dedi who performed for Pharaoh Khufu. The story tells he could cut a head of an animal and put it back together. The trick of decapitation has been in the repertory of magicians ever since.
At the same time history tells us that it is within our capacity to commit, to accept, to watch and even to enjoy the spectacle of real beheading. Decapitation is the ultimate tyranny; but it is also an act of creation, because, for all its cruelty, it produces an extraordinarily potent artefact that compels our attention whether we like it or not. There is a skull inside each of us, after all. We are compelled to try and reanimate what remains, because there is an intense incongruity between the way a severed head looks – like a person – and the way it behaves – like an object.
People think that large, raucous crowds at executions belong to a distant era in our past, and so they do. During the eighteenth and nineteenth centuries it came to be seen as unnatural to be able to watch someone executed, but that has never stopped some people watching when given the opportunity, and it probably never will.
In the Cutting Edge, we look into this most horrific act and ask uncomfortable questions. Where does the identity of person come from? Why is beheading and mutilation of body the most popular act of magicians? What is the symbolical meaning of cutting head? Does it matter how you die? What can we learn about humanity from the ultimate image of inhumanity? Can we really understand death?
Cutting Edge balances between creating and destroying illusions. The show asks what is magic trick by taking classical illusions and streching them to boundary of not being magic no longer.
On the stage there are three persons, two woman and one man. Their strong physical presence, movements and bodies will mix together and will be cut into pieces by the ways of stage illusions.
The style of the show is balancing between dark humor and minimalistic tragedy. By jumping from style to another the performance takes very twisted and dark look into these horrible images and makes a combination of magic show, baroque theatre, contemporary dance and visual arts.