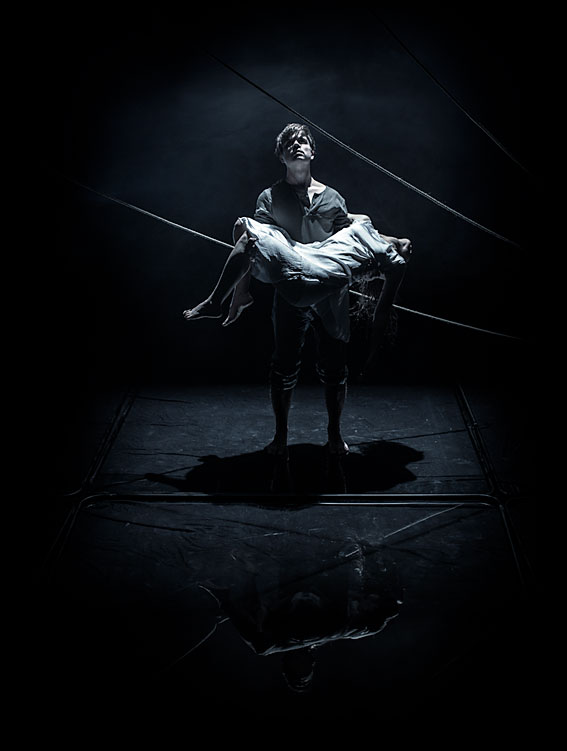 A nordic program in Bogota
The prestigious International Performing Arts Festival of Bogota (Festival Iberoamericano de Teatro de Bogotá) will present a Nordic program on occasion of its next year's edition, to take place in the period 4 – 20 April 2014. The program will include a wide variety of the performing arts genres that are currently practiced in the Nordic region, from text-based theatre, through contemporary dance and new circus, to comedy and street theatre.
The Nordic program will consist of no less than 30 presentations of 6 different productions, performed by 4 outstanding companies that – each in their area of artistic exploration – have a prominent position in their counties. The project will involve around 60 persons, among artists and technicians. The companies and their selected performances are: Vesturport (Iceland): "Faust" and "Romeo & Juliet", Carte Blanche (Norway): "Corps de Walk", WHS (Finland): "Lähtö/Départ" and Paolo Nani Teater (Denmark): "The Letter" and "Jekyll on Ice".
Furthermore, additional presentations of the above named performances are being currently negotiated with presenters in other Latin-American countries and other cities within Colombia. So far, the Festival of San José, Costa Rica, has confirmed their interest in presenting 2 of the companies. Further confirmations are expected from at least a couple of countries more, among them Venezuela and Mexico.
The companies involved in this project find it natural to make common cause and have united forces in order to raise the necessary funds to finance the project, that is expected to be realized with national and Nordic funds.
The Bogota Festival
The Bogota Festival, a biannual event, is the major and most significant performing arts-festivals in Latin-America, having achieved a worldwide attention and recognition. Many years persistent work and outstanding achievements program-wise, as well as clearly targeted efforts to develop parallel areas such as audience education, artistic exchange and co-operation, along debate and reflection on various areas of culture and human knowledge, have created great international interest and a huge local audience . Trough the years, pretty much the totality of the outstanding performances that have been produced in the 5 continents have been presented in the framework of the festival, that in each of it's editions program an average of 350 performances presented by around 50 foreign and 25 national companies, which are attended by over 300,000 theatre-goers. Furthermore, over 200 street shows and out-door events are estimated to attract an audience of over 2 million persons. At the same time the festival attracts a large number of professionals of the performing arts from around the world: artists, promoters, authorities, scholars, presenters, critics, journalists, the diplomatic representations, etc.
« Back to newests posts